Brover Group acquires Printer.se
Investment company Brover Group acquires Printer.se, one of Sweden's leading B2B online companies in print and profile products, from the advertising agency Glory Days.
"Through the acquisition of Printer, Brover Group takes the step into online and e-commerce in the graphic industry." Says Brover Group's chairman, Peter Veres.
Printer's CEO and founder, Johan Stighagen, will continue as CEO and will remain a shareholder in the company.
"In just five years, Johan and Glory Days has built a fine company with almost SEK 20m in turnover, it is a modern company with great development potential." Says Jan Veres CEO of Brover Group.
"We have reached a level with Printer where we need a better structure and business growth. The industry knowledge and the developed business thinking that Brover Group possesses is exactly what Printer needs to be able to take the next step in our growth plan, says Printers CEO Johan Stighagen.
"After the acquisition, Brover Group has a turnover of approximately SEK 115m. We are present locally at 18 locations around Sweden and we are one of Sweden's leading B2B players online in the graphic industry". concludes Peter Veres.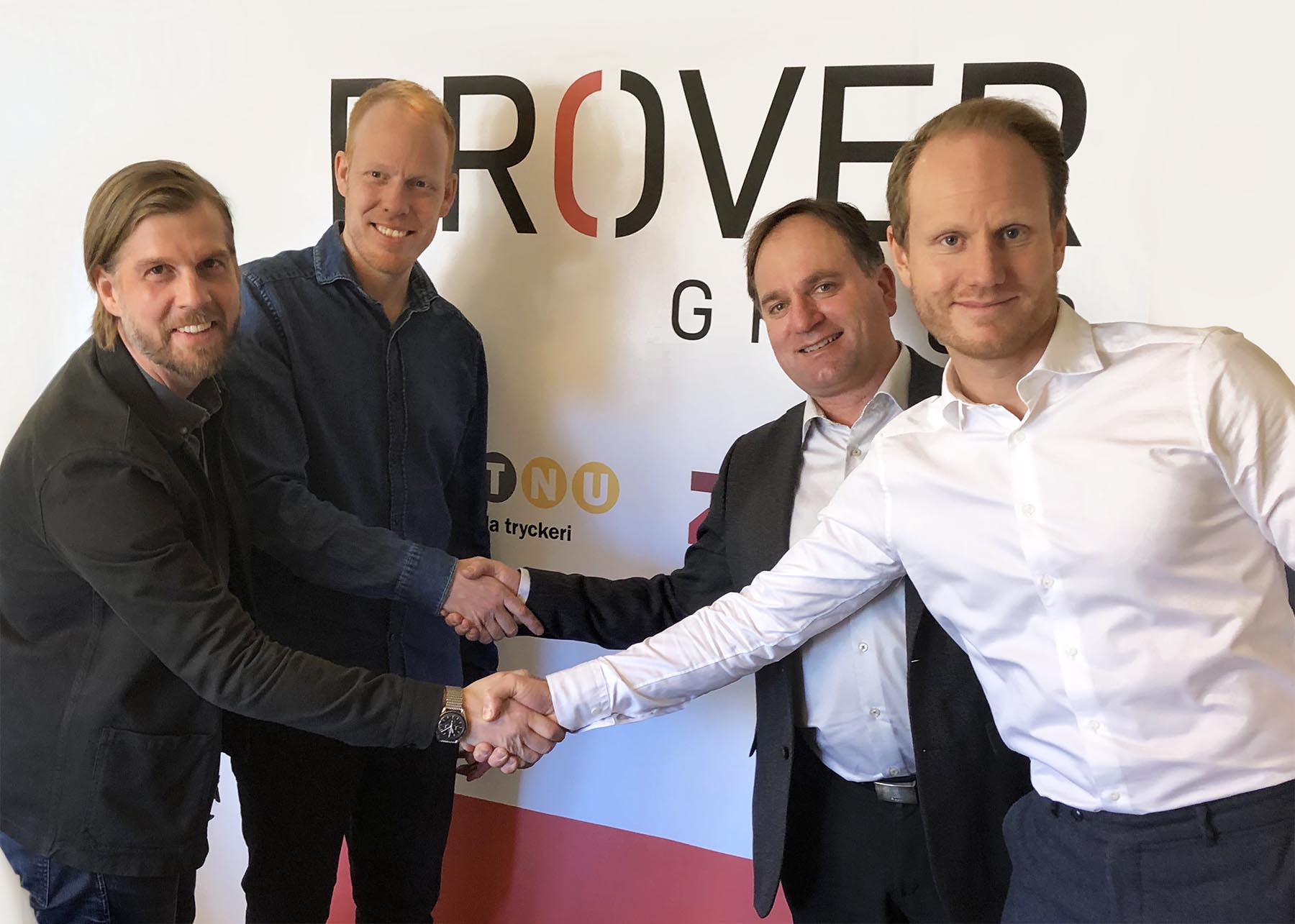 Printer.se and Brover Group
Oscar Johansson, Glory Days, Johan Stighagen, Printer, Jan Veres, Brover Group och Peter Veres, Brover Group.
For further information, please contact:
Jan Veres:

This email address is being protected from spambots. You need JavaScript enabled to view it.

Peter Veres:

This email address is being protected from spambots. You need JavaScript enabled to view it.
---
Printer is one of Sweden's leading online brokers in the print and profile segment.
Brover Group invests in companies with the potential to grow or expand under profitability. Our philosophy is to work actively and in the long term in our companies as principal owners.